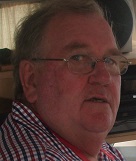 Pat Walshe AKA Musicman
Show: Monday Morning : Wednesday Afternoon
Time of shows : Monday 10 to 12, Wednesday 4pm to 6pm
After retiring I was asked to join Radio Dannevirke as a Presenter "ME" a hardware manager, I took up the challenge.
So after nearly 3 years at being behind the microphone & 4 different shows later . I am thoroughly enjoying it, Playing all those songs that i enjoy.
I think to be a good presenter you need to have a good voice and prepare your show before you get to the studio.
I am one of those presenters that will not accept less than 100% effort.
Please Go to the Members Name and highlight the member of the TEAM to see their page.